Texas 100% Certified and Veteran Owned Business
Customer Notice Texas FleetPro Inc.
Texas FleetPro Inc. has recently undergone some major unexpected changes to the company. This has caused considerable confusion to customers. Texas FleetPro Inc. no longer occupies the business location it has had for many years. Sudden changes, which had to be dealt with quickly, did not allow time for me to contact my many loyal and greatly appreciated customers. I apologize for the inconvenience this has caused, however much of the changes were beyond my control.
There may also be confusion surrounding the status of where to send payments for outstanding invoices. The remittance address has not changed and is located on billing statements, as well as listed below. Please send all payments to this address. Do not submit payments to any individuals formerly associated with Texas FleetPro Inc.
Thanks again to our loyal customers!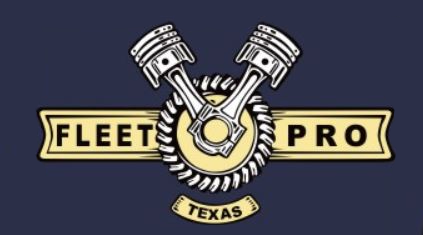 Texas FleetPro Inc.
P.O. Box 332
Streetman, TX 75859
As the President and sole owner of Texas FleetPro Inc., I would like to thank all of my customers. I look forward to the time when I will be able to provide services again in the future.
Matthew Marfell
President
Texas FleetPro Inc.